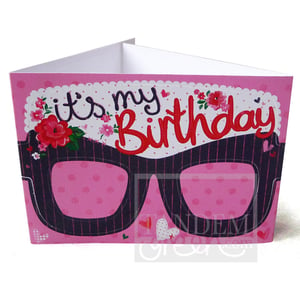 £

2.90
If you're looking for a greetings card that won't be forgotten then Tandem Green's Original Card Glasses range is the answer!
The first greetings card that can be easily popped out to create a fun pair of celebratory specs for the birthday girl to wear.
Message inside reads 'Happy Birthday'
Please note these glasses will only improve your appearance and if anything may impair your vision!
16.2 x 11.4 cm in size. All Original Card Glasses arrive with a plain white envelope are packaged in a cellophane bag.
Patent Pending